Introduction

DZH Manual Coal Boiler
Certified by ASME, CE, ISO, EAC, DOSH, TUV, BUV, ensuring high quality and compliance with international standards.
---
DZH series coal Boiler, is kind of manual type coal fired boiler, inner fire-tube & water-tube structure, wing-shape flue and flue gas three pass design, conbustion device is travelling grate.
Biggest advantages: DZH boiler has strong fuel adaptability for solid fuel: coal, wood log, wood chip, solid waste.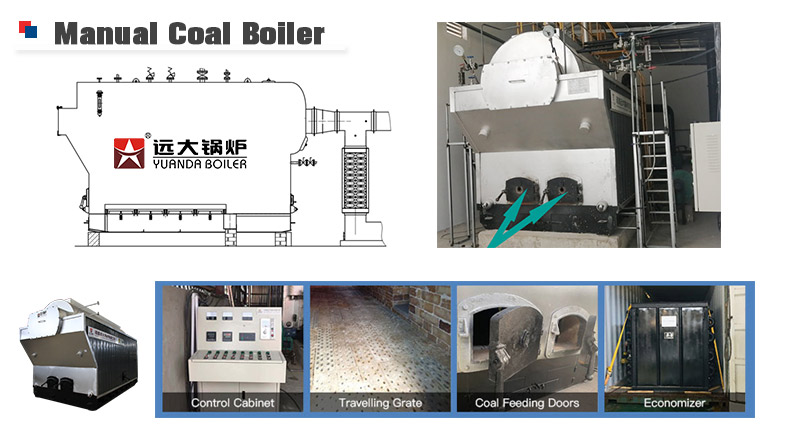 DZH Coal Boiler Features
1. Manual type coal/wood fired boiler, water-fire tubes & wing shape flue structure . Sufficient steam power, steady boiler running for 24 hours' work consistantly.
2. Using energy-saving device, eco-friendly emission strandard, low original dust discharge concentration, environmental protection and energy conservation.
3. High quality steam output boiler, equipped water treatment device and economizer devices. Long life span than 25Years, offer whole life service for boiler.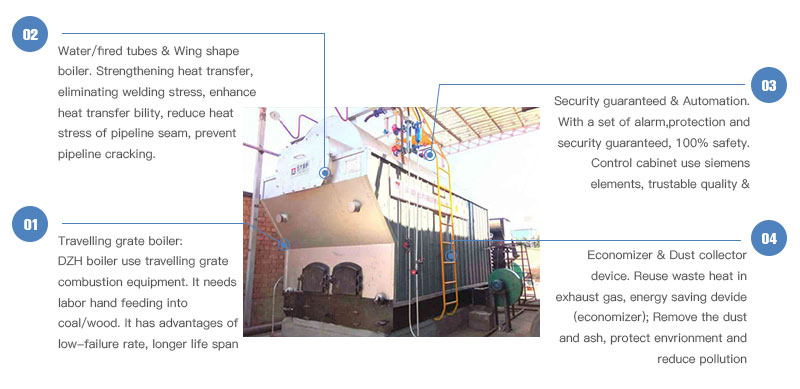 Compare Automactic & Manual Coal Boilers
1. Biggest difference is combustion device, thus cause different working way. DZL is automatic coal feeding boiler, DZH is manual hand operating coal boiler.
2. Different fuel adaptability, DZH boiler could burn biomass waste/wood log/wood chips with coal, stronger fuel adaptability than DZL boiler.
3. Different thermal efficiency, absolutely, DZL boiler has higher thermal efficiency compared with DZH boiler.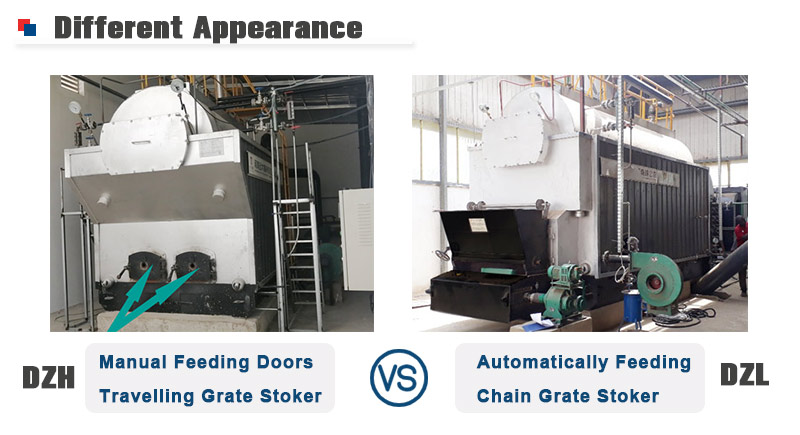 Related: Vertical Coal Boiler
Samll coal boiler, with simple structure, in vertical type, steam or hot water heating boiler.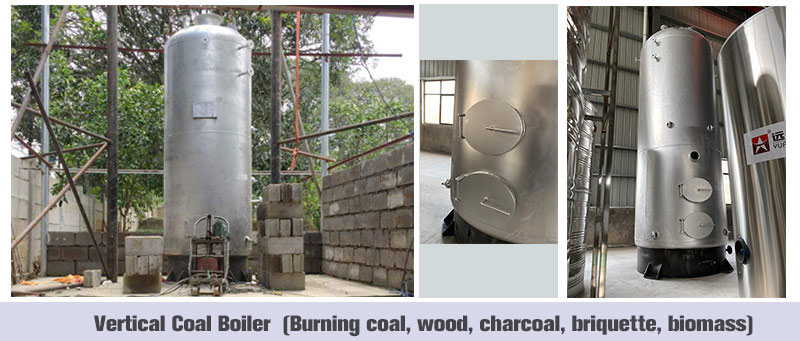 > Our Products & Global Sales
1. Steam Boiler, Hot Water Heater Boiler, Thermal Oil Heater Boiler, Steam Generator, Steam Turbine Boiler.
2. Gas Boiler, Lpg Boiler, Diesel Boiler, Heavy Oil Boiler, Dual Fuel Boiler, Waste Heat Exhaust Gas Boiler.
3. Electric Boiler, Electric Steam Generator, Electric Hot Water Boiler, Electric Thermal Oil Heater.
4. Coal Boiler, Wood Boiler, Biomass Boiler, Charcoal Boiler, Briquette Boiler, Pellets Boiler, Solid waste Boiler
5. Husk Boiler, Palm Kernel Shells Boiler, Coconuts Shells Boiler, Agro Waste Boiler, Thermal Heat & Power Boiler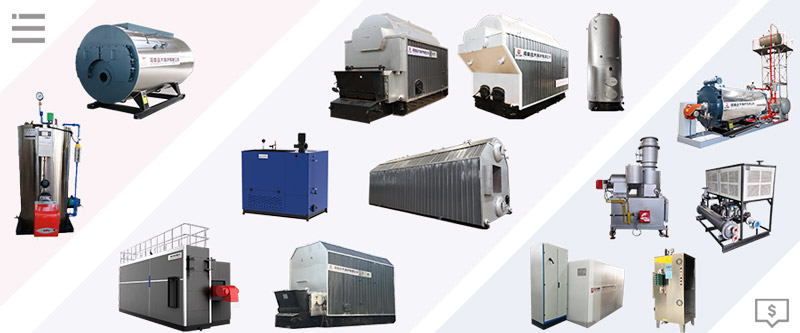 Technical Parameter

DZ Series Steam Boiler Technical Parameter Table
Model
Rated capacity(t/h)
Rated pressure (Mpa)
Rated steam temperature(℃)
feed temperature(℃)
Thermal efficiency(%)
Boiler water volume(m³)
Exhaust temperation(℃)
Fuel comsumption(Kg/h)
max transportation weigh(t)
DZH1
1
1.0/1.25/1.6
184/194/204
20/104
>82
3.15
127.25
192.32
9
DZL1
1
1.0/1.25/1.6
184/194/204
20/104
>82
3.15
113.34
190.42
13.5
DZH2
2
1.0/1.25/1.6
184/194/204
20/104
>82
4.75
126.41
386.47
15
DZL2
2
1.0/1.25/1.6
184/194/204
20/104
>82
4.77
106.34
393.77
22
DZH4
4
1.0/1.25/1.6
184/194/204
20/104
>82
7.7
137.25
782.29
18.5
DZL4
4
1.0/1.25/1.6/2.5
184/194/204/226
20/104
>82
8.2
124.49
756.89
27.6
DZH6
6
1.0/1.25/1.6/2.5
184/194/204/226
20/104
>82
7.4
146.83
1169.57
25
DZL6
6
1.0/1.25/1.6/2.5
184/194/204/226
20/104
>82
8.1
137.29
1148.68
35
DZL8
8
1.0/1.25/1.6/2.5
184/194/204/226
20/104
>82
9.6
141.06
1602.44
38
Note: Parameter is for reference only, if any changes should follow the factory technical data.
Our Supply Equipment List

Fuel Feeder
Control Cabinet
Slag Remover
Water Treatment Device
Water Pumps
Water Tank
Deaerator
Economizer
Forced/Induced Fan
Smoke Clean Equipment
Chimney
......
DZH Boiler Features

Travelling grate boiler
DZH boiler use travelling grate combustion equipment. It needs labor hand feeding into coal/wood. It has advantages of low-failure rate, longer life span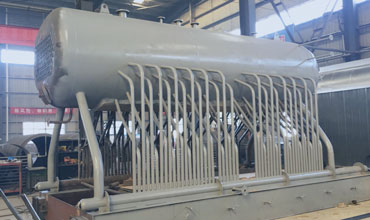 Water/fired tubes & Wing shape boiler
Strengthening heat transfer, eliminating welding stress, enhance heat transfer bility, reduce heat stress of pipeline seam, prevent pipeline cracking.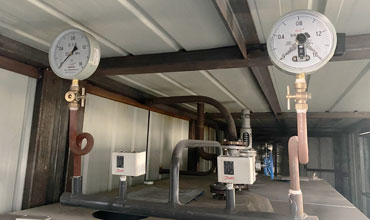 Security guaranteed & Automation
With a set of alarm,protection and security guaranteed, 100% safety. Control cabinet use siemens elements, trustable quality & control strictly
Economizer & Dust collector device
Reuse waste heat in exhaust gas, energy saving devide (economizer); Remove the dust and ash, protect envrionment and reduce pollution
FAQ of Coal Boiler

Question: Whats the most popular DZH boiler models?
Answer: Mostly, we produce DZH boiler in capacity of 1ton 2ton 3ton 4ton 6ton 8ton. Considering technical requirements, it cann't be bigger capacity.
Question: What accessories you supply ?
Answer: Including control panel, conbustion device, water treatment device, water pumps, dust collector, economizer, chimney, water level gauges & pressure gauges.
Question: Do you have vertical coal boiler ?
Answer: Yes, if you need small capacity 500kg 1000kg coal boiler in vertical type, we have LSG series coal water tube boiler for choose.
Question: Do you supply installation materials?
Installation materials is for boiler and accessories connection, including water piping, steam piping, valves, meters, flanges, gasket,bolt&nuts,bend pipe, elbow, wire, steel rope in boiler room. .
Send Inquiry

Write your specific requirements, we aim to offer quote with 2hours.