Introduction

Steam Generator Boiler | Powered by gas, lpg, diesel oil
① Vertical steam generator boiler, LSS series water tube gas/diesel boiler, suitable capacity in 100kg 150kg 200kg 250kg 300kg 350kg 400kg 500kg 600kg 800kg 1000kg steam generator, such a small boiler widely used for heating, multi-effect distillation equipment, food fermentation, disinfection, cooking, medical sterilization, water washing room, car Washing...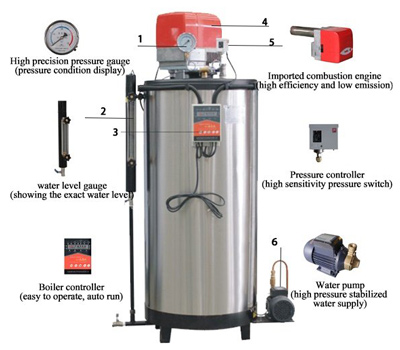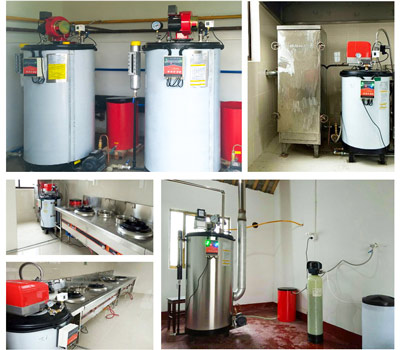 ② Horizontal steam generator boiler, is horizontal package fire tube boiler, it's automatic energy-saving gas oil fired shell boiler, high steam quality, high efficiency >98%. Widely use for kinds industries/factory/plant.
Capacity: 500kg-20,000kg/hr or 0.5ton-20ton
Available fuel: gas, diesel, lpg, fuel oil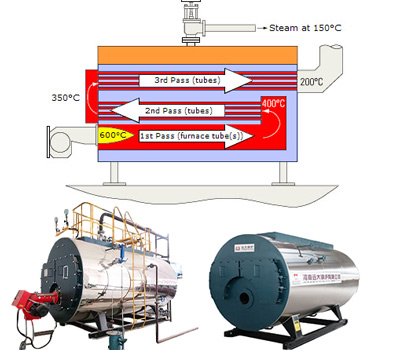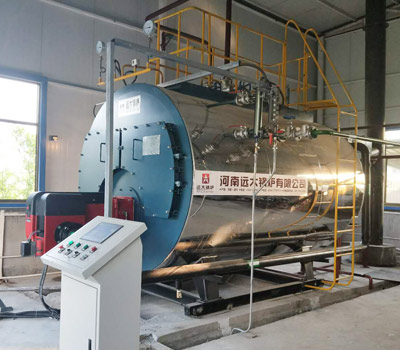 Technical Parameter

Gas Steam Generator Technical Parameter Table
Model
Rated evaporation(KG/H)
Water capacity(L)
Saturation temperature(℃)
Use voltage(V)
Thermal efficiency(%)
gas consumption(m³/h)
Boiler weigh(kg)
LS0.08-0.7-Q
80
2.4
170
220
≥98
5
52
LS0.3-0.7-Q
300
9.6
170
220
≥98
20
225
LS0.6-0.7-Q
600
19
170
220
≥98
34
415
LS1-0.7-Q
1000
24
170
220
≥98
52
620
LSS0.1-0.7
100
29
170
220
≥96
7
560
Note: Parameter is for reference only, if any changes should follow the factory technical data.
Our Supply Equipment List

Boiler Body
Burner
Control Cabinet
Gas Solenoid Valve
Feed Water Pumps
Pressure Display
Pressure Gauge
Water Level Control Device
Water Level Gauge
Controller
......
......
Boiler Auxiliary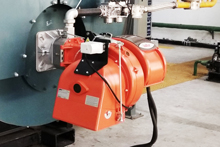 Gas burner
Burner Brand: Imported Italy Baltur,Riello,German Weishaupt,Filand Oilon,Hofamat and so on based on your needs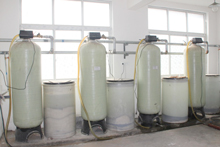 Water treatment device
Remove Mg+,Ca+ in the water and improve water quality. Prevent hurt to boiler tube,entend the boiler using life time.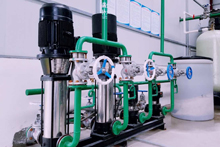 Vertical stainless pump
Put water into boiler and promote hot water circulation.Compact structure,low power consumption,low failure rate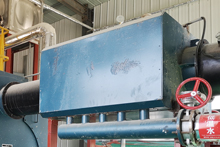 Economizer
Economizer absorbs relatively low temperature flue gas, reducing the smoke exhaust gas temperature, saving energy, improve the efficiency.
Product Features

Intelligient & Fully Automatic
Offer world famous brand burner Weishaput/baltur/riello/hofat/Oilon, etc. Adopt mechanical-electrical integration control equipment and PLC touch screen electric control cabinet.
Energy-saving Efficient Gas/Oil Boiler
Thermal efficiency up to 99%, equipped with erengy-saving device Economizer, Condenser, Steam generator, Exhaust gas boiler. Fully absorb heat of flue gas and transfer to useful energy.
High Quality & Strong Power
Design steam-water separator, reduce steam humidity and ensure steam quality. Boiler design 5-10% overload capacity, satisfy customers' demand for factory using. Enough steam output per hour.
Safety & 25+Years Lifespan
Double safety valve, double water level gauge, double pressure gauge design: backup guarantee, safe and reliable; Smoke chamber ultrasonic testing, overpressure 40-50% water pressure test,ensure the boiler quality.
Send Inquiry

Send the details of "what you need", we will give a feedback within 2 hours.