Introduction

Skid-mounted Thermal Oil Heater Boiler
Horizontal or Vertical type, Automatic thermal oil boiler with burner (brand of baltur, riello, unigas, ecoflame, oilon, etc.)
Skid-mounted thermal oil boiler, adopts a horizontal chamber-fired three-coil structure, and the body is composed of an outer coil, a middle coil and an inner coil. special designed for customers who don't wanna install in their local or wanna remove thermal oil boiler from place to place.
Remark: thermal oil boiler, a special oil-based thermal fluid are used as the heat carrier, also said heat transfer fluid, thermal oil has characteristic of reach high temperature at very low pressure.

Structure: YY(Q)W thermal oil boiler adopts a horizontal chamber-fired three-coil structure, and the body is composed of an outer coil, a middle coil and an inner coil.
Whole System including oil heater boiler proper, burner, control cabinet, oil expansion tank, oil storage tank, oil circulating pumps, economizer, chimney, pipes, valves, gauges, etc.
Advantages of thermal oil boiler
Energy efficient
1. Close packed disc tube heating surface, heating surface layout adequacy, multi-backhaul heat exchanger.
2. Furnace size match with burning flame, radiation heat transfer efficiency.
3. Positive pressure combustin, so that combustion efficiency is greatly improved.
4. Boiler quality insulation materials and special construction technology, less heat loss, ther exhaust gas temperature is low, the high thermal efficiency of ther boiler.
5. By fully rational surface layout, boiler warming fast start.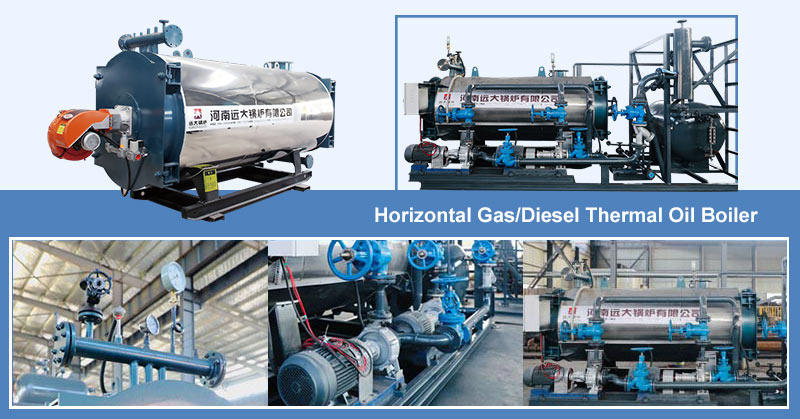 Safe and reliable
1. Close-packed disc tube heating surface heating surface arrangement sufficient to reduce the tube sheet heat load, conducting oil safer to use.
2. The boiler operation monitor remote and nearly complete automatic control and monitoring instrumentation, safe, reliable, easy to operate
Easy to install
Boiler full assembled, compact structure, small footprint, is extremely easy to install and flexible, as long as the boiler is located based on.
Application of thermal oil boiler
1. Fuel applicable: Electric, Gas, Lpg, Diesel, Heavy Oil, Coal, Wood, Biomass, Agro Waste.
2. Application industry: Cement industry, Chemical/petrochemical industry, Polymer industry, Textile industry, Leather industry, Oil industry, Glue industry, Food processing industry, Metal industry, Tyre industry, Bitumen & Tar processing industry, Paper mills industry, Wood industry, Soap Detergent industry, Pharmaceutical industry, Paint Varnish industry Packing Packaging industry, Glass industry, Industrial Laundries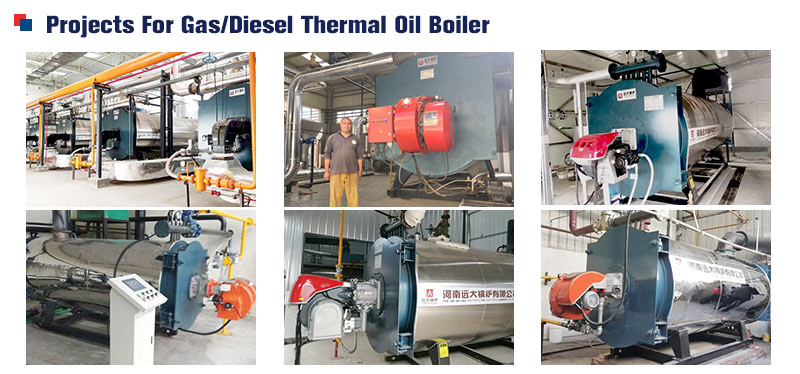 Technical Parameter

YYQ(W) Series Thermal Oil Boiler Technical Parameter
Model
Rated power(KW)
Rated pressure (Mpa)
Thermal oil temperature(℃)
Thermal efficiency(%)
Fuel comsumption
max transportation weigh(t)
light diesel oil(kg/h)
natural gas(Nm³/h)
YY(Q)W-700Y(Q)
700
0.8/1.0
250-320
>96
61.3
73.6
3
YY(Q)W-1400Y(Q)
1400
0.8/1.0
250-320
>96
122.6
147.1
4
YY(Q)W-3000Y(Q)
3000
0.8/1.0
250-320
>96
249.2
296.4
10
YY(Q)W-3500Y(Q)
3500
0.8/1.0
250-320
>96
305.6
366.8
10.2
YY(Q)W-4200Y(Q)
4200
0.8/1.0
250-320
>96
367.5
436.6
16.5
YY(Q)W-5600Y(Q)
5600
0.8/1.0
250-320
>96
489.6
586.8
23.6
YY(Q)W-7000Y(Q)
7000
0.8/1.0
250-320
>96
612.3
726.9
28
Note: Parameter is for reference only, if any changes should follow the factory technical data.
Our Supply Equipment List

Boiler Body
Burner
Control Cabinet
Feed Oil Pumps
Circulating Oil Pumps
Oil Storage Tank
Oil Expansion Tank
Economizer
Oil Gas Separator
Oil header
Chimney
......
Thermal Oil Boiler Features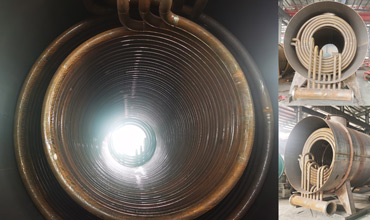 Compace coil tube structure
Horizontal chamber combustion three coil structure, its body is composed of outer coil, middle coil, inner coil and rear coil.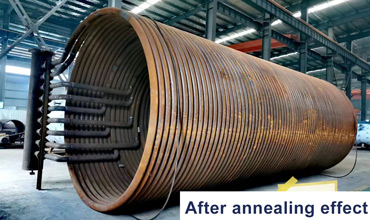 Wet back sturcture
Unique design for heating surface in end of boiler, somke chamber wet back sturcuture, make lower heat loss, improve thermal efficiency 2%-3%.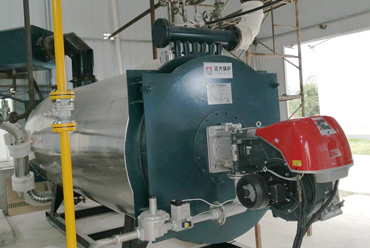 External oil tank
The design of the external oil collecting tank prevents the slow flow of grease carbonization and avoids accidents.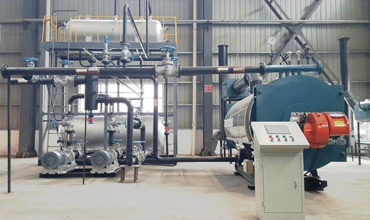 100% safety runing & best insulation
Double layer 12cm aluminum silicate insulation. Sealed tightly to avoid air leaks. Over oil temperature/over smoke temperature/low flow alarm.
FAQ of thermal oil boiler

What is the highest temperature of thermic oil?
Our thermal oil boiler can heat oil reach in 1℃-350℃ under specifc pressure, send your required oil temperature.
Do you have vertial type thermal oil boiler?
Dear, above specification show is horizontal type thermal oil heater boiler, if you need one vertical type, we also can make that design for you.
Can you help install boiler after-sales?
Hi, we major in global boiler sales & oversea boiler installation service, till now, our senior engineers team havs served 90 countries all over the world.
Send Inquiry

Write your specific requirements, we aim to offer quote with 2hours.