Introduction

Basic Informations
1. Burner brand: Baltur, Elco, Hofamat, Weishaupt, Riello, Ecoflam, Oilon...
2. Place Of Origin: Italy, Finland, Germany, China
3. Usage: Widely used for boiler, furnace, oven...
4. Fuel firing:gas/oil/diesel/haevy oil/lpg/dual fuel

Features of Burner (Available to be customzied)
1. This automatic running dual fuel gas and oil burner is world famous.
2. The electricity based on single phase 220V/380V,3 phase , 50HZ/60HZ. (It can be customized)
3. The whole running process is automatic ,efficienct and enviromental.
Pictures Show burners installed in our boilers (vertical & Horizontal gas oil boiler)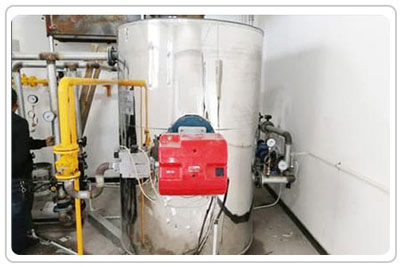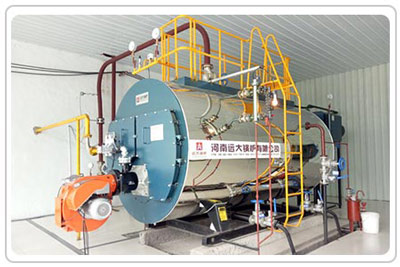 > Our Products & Global Sales
1. Steam Boiler, Hot Water Heater Boiler, Thermal Oil Heater Boiler, Steam Generator, Steam Turbine Boiler.
2. Gas Boiler, Lpg Boiler, Diesel Boiler, Heavy Oil Boiler, Dual Fuel Boiler, Waste Heat Exhaust Gas Boiler.
3. Electric Boiler, Electric Steam Generator, Electric Hot Water Boiler, Electric Thermal Oil Heater.
4. Coal Boiler, Wood Boiler, Biomass Boiler, Charcoal Boiler, Briquette Boiler, Pellets Boiler, Solid waste Boiler
5. Husk Boiler, Palm Kernel Shells Boiler, Coconuts Shells Boiler, Agro Waste Boiler, Thermal Heat & Power Boiler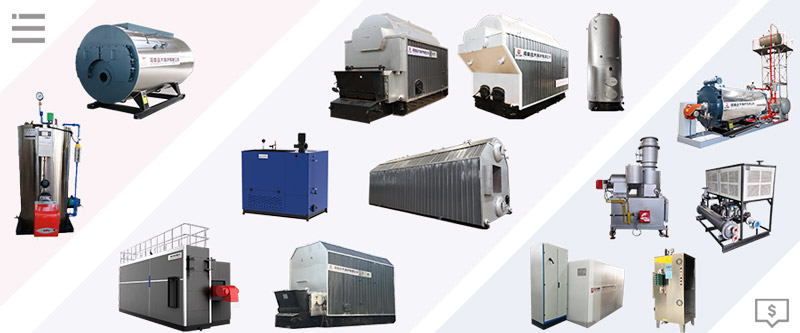 Burners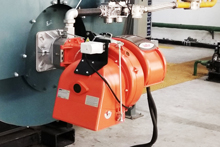 Baltur Gas Burner
Gas burner compliant with European standard EN676. Pneumatic operation at two progressive stages.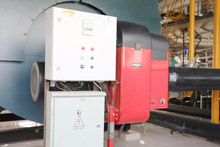 Oilon Gas Burner
Control automation is integrated into the burner. Modulating burners control the fuel-to-air ratio electronically.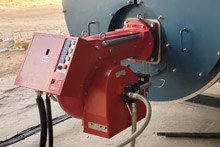 Heavy Oil Burner
Low NOx burners are available to guarantee the respect of the most stringent requirements regulating pollutant emissions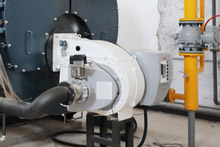 Elco Dual Burner
ELCO implements Free Flame, Diamond Head and FGR Systems to reduce the combustion impact on the environment.
Advantages of Burner

European Standard Made
Gas burner compliant with European standard EN676. Pneumatic operation at two progressive stages. Continuous modulation operation by installing P.I.D. controller in the control panel . Modulation ratio 1:4.
Low NOx and CO Emissions
Gas burner with low NOx and CO emissions in accordance with European standard EN676: class 2. Combustion air intake designed to achieve optimum linearity of the air gate opening.
Help Saving Energy Heat
Fully closing air damper on shutdown to avoid loss of heat through the chimney. Easy maintenance thanks to the two­sides hinge which allows the removal of the combustion head without having to remove the burner from the boiler.
Low Noise & Intelligient Control Panel
Device made of sound­absorbing material to reduce fan noise. Control panel with display diagram for working mode with indication lights .
Send Inquiry

Write your specific requirements, we aim to offer quote with 2hours.