Boiler Delivery: YGL2900kw Wood Thermal Oil Boiler To Indonesia
2021/12/06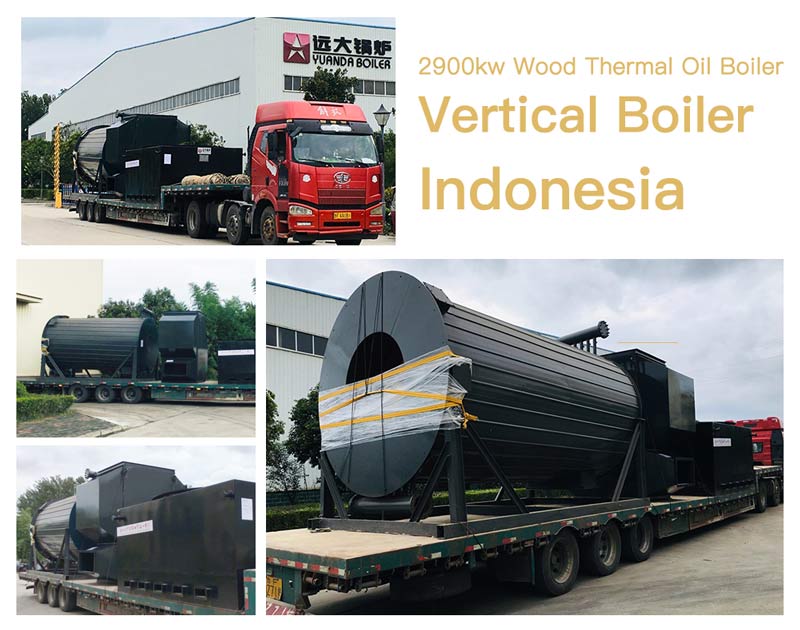 Indonesia Plywood Factory Use Wood Thermal Oil Heater 2900kw
YGL series thermal oil boiler, vertical wood fired thermal oil boiler, is a special type boiler working at low pressure then reach high temperature heating demand up to 150°C-380°C. 
It is vertical type hot oil heater, occupy smaller than YLW horizontal thermal oil boiler.
Remark: If you interest more, ask for specifications & prices, contact service@yuanda-boiler.com
---
Send Inquiry
Send the details of "what you need", we will give a feedback within 2 hours.