Introduction
10ton-50ton SZS gas oil water tube boiler
※ SZS gas & oil water tube boiler is arranged as drum longitudinal type "D" shape, it's quickly assembled boiler with water tube, has the characteristics of high steam quality, sufficient output, high thermal efficiency, etc.
※ The structure of furnace water cooling wall and convection gas pass is membrane wall, have good sealability, and effectively reduce refractory brick quantity and maintenance workload.
※ The layout of economizer at boiler tail could effectively reduces exhaust gas temperature and improve boiler thermal efficiency.
※ This series gas fired water tube boiler is delivered as whole when leave factory, convenient for transportation, and has a short install period.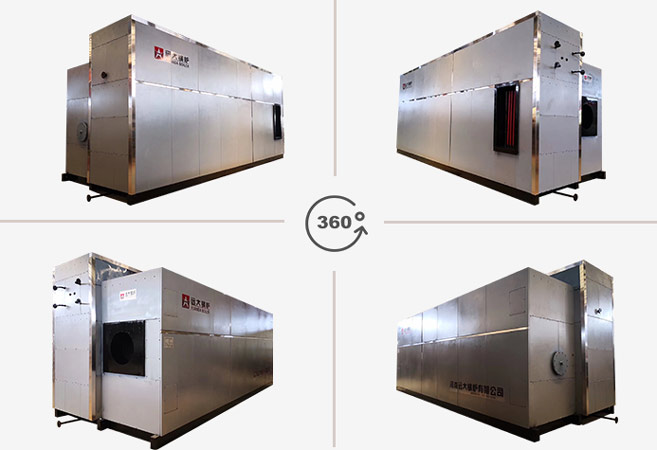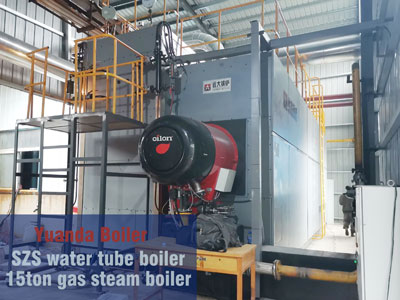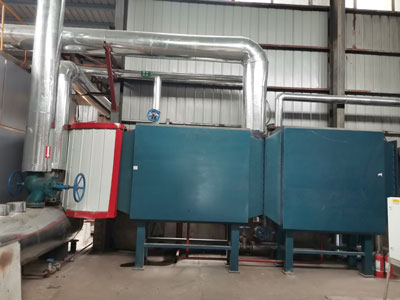 Structural features: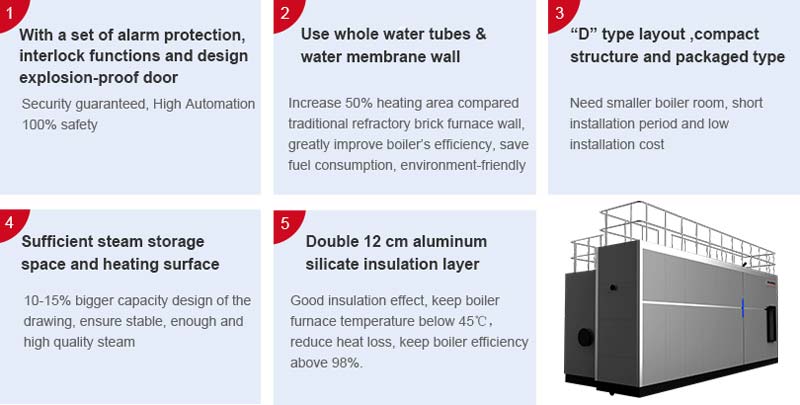 Technical Parameter
SZS Series Steam Boiler Technical Parameter
Model
Rated capacity(t/h)
Rated pressure (Mpa)
Rated steam temperature(℃)
feed temperature(℃)
Thermal efficiency(%)
Fuel comsumption
max transportation weigh(t)
light diesel oil(kg/h)
natural gas(Nm³/h)
SZS10-1.25/1.6/2.5/3.82-YQ
10
1.25/1.6/2.5/3.82
194/204/226/450
20/104
>98
618
660
36
SZS15-1.25/1.6/2.5/3.82-YQ
15
1.25/1.6/2.5/3.82
194/204/226/450
20/104
>98
927
987
45
SZS20-1.25/1.6/2.5/3.82-YQ
20
1.25/1.6/2.5/3.82
194/204/226/450
20/104
>98
1256
1316
52.6
SZS25-1.25/1.6/2.5/3.82-YQ
25
1.25/1.6/2.5/3.82
194/204/226/450
20/104
>98
1545
1660
55.3
SZS30-1.25/1.6/2.5/3.82-YQ
30
1.25/1.6/2.5/3.82
194/204/226/450
20/104
>98
1856
1981
63.7
SZS40-1.25/1.6/2.5/3.82-YQ
40
1.25/1.6/2.5/3.82
194/204/226/450
20/104
>98
2470
2630
77.4
Note: Parameter is for reference only, if any changes should follow the factory technical data.
Our Supply Equipment List
Boiler Body
Burner
Control Cabinet
Feed Water Pumps
Circulating Water Pumps
Water Tank
Water Treatment Equipment
Economizer
Induced Fan
Steam header
Chimney
......
Technical Design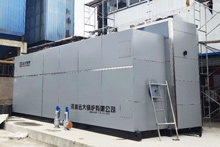 Comubustion furnace
Adopts a unique composite water circulation structure, dopts forced circulation to ensure reliable cooling of the heated surface and prevent vaporization.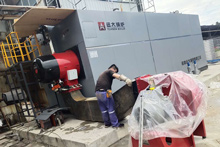 Membrane type water wall structure
Whole membrane type water wall structure is adopted around the furnace, has good sealing performance, low heat loss, no smoke and smoke leakage.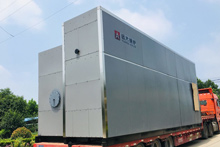 Aluminum silicate insulation
The furnace adopts high-quality aluminum silicate insulation layer, good thermal insulation performance, and the outer layer uses pressed protective plate.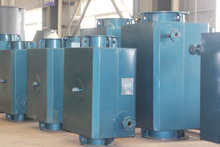 Energy saving device
The flue gas condensation recovery device is arranged at the tail of the boile, effectively reduce exhaust gas temp. and improve boiler thermal efficiency.
FAQ of SZS Boiler
What brand burner of your boiler ?
We use world-famous burner Weishaput/baltur/riello/hofat/Oilon, etc. Ensure 100% high quality products. 
What capacity of your SZS gas oil boiler? 
Now we mainly produce SZS gas oil water tube boiler in 10ton/hr-50ton/hr, if you have request, contact now
Do you offer install service for boiler?
Hi, dear, we have sold boilers to 90 countries and our senior engineer Mr.Gao already served for 50 counrties, responsible for boiler installation and boiler operation items.
Contact Us
Please write your words to get in touch with our team,We will keep your information confidential.