Introduction
Coal/wood/biomass thermal oil boiler
The thermal oil boiler heating by coal/wood/biomass, it has a square coil tube horizontal structure, adopt chain grate mechanical feeding, equipped with a drum and induced draft fan for mechanical ventilation, and equipped with a slag machine to achieve mechanical slag.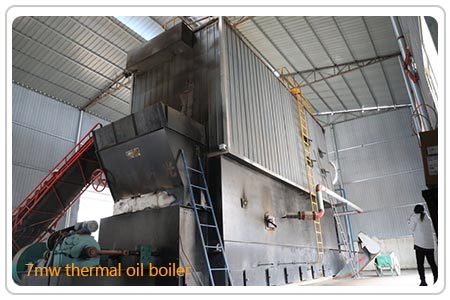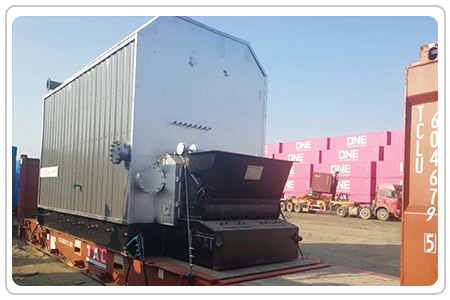 Core advantages:
1. Low boiler working pressure, high safety performance and long service life;
2. Adopt multi-circuit coil design, strong safety, sufficient heating surface and high thermal efficiency;
3. Adopting counter-flow heat exchange process, with good heat transfer effect and low exhaust temperature;
4. With complete operation control and safety monitoring devices, it can precisely control the working temperature to ensure the safe operation of the boiler;
5. The air preheater or waste heat boiler can be installed at the tail of the boiler to improve the efficiency of thermal energy utilization.
Technical Parameter
YLW Series Thermal Oil Boiler Technical Parameter
Model
Rated power(KW)
Rated pressure (Mpa)
Thermal oil temperature(℃)
Thermal efficiency(%)
Thermal oil circulation flow(m³/h)
Fuel comsumption(Kg/h)
max transportation weigh(t)
YLW-700
0.7
0.8/1.0
250-320
>83
45.7
187
16.9
YLW-1400
1.4
0.8/1.0
250-320
>83
87.4
373
22
YLW-2400
2.4
0.8/1.0
250-320
>83
149.8
621.3
28.6
YLW-2900
2.9
0.8/1.0
250-320
>83
155
756
24.2
YLW-4200
4.2
0.8/1.0
250-320
>83
225
989.3
30
YLW-5600
5.6
0.8/1.0
250-320
>83
336
1196
33.6
YLW-7000
7
0.8/1.0
250-320
>83
383.5
1657.4
18.2
YLW-8400
8.4
0.8/1.0
250-320
>83
536.2
1926.2
24.3
YLW-10500
10.5
0.8/1.0
250-320
>83
686.6
2442.6
27.5
YLW-14000
14
0.8/1.0
250-320
>83
869.1
3230
31
Note: Parameter is for reference only, if any changes should follow the factory technical data.
Our Supply Equipment List
Boiler Body
Control Cabinet
ID/Forced Fan
Dust Collector
Circulating Oil Pumps
Oil Storage Tank
Oil Expansion Tank
Economizer
Oil Gas Separator
Oil header
Chimney
......
Technical Design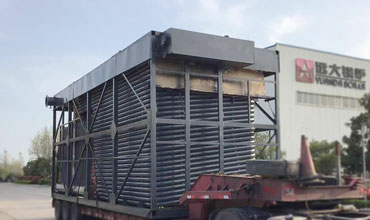 Multi-loop coil design
Adopts square coil horizontal sturcture, chain grate automatic fuel feeding combustion device, increase heating surface and easier to operate.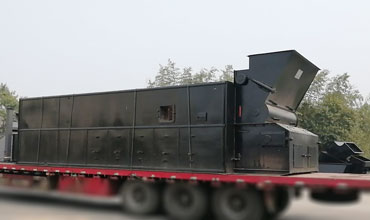 Unique warehouse and auto feeding
The big speed bin design could control fuel transmit mass automatically according to the thermal energy, isolate flame and flue to prevent tempering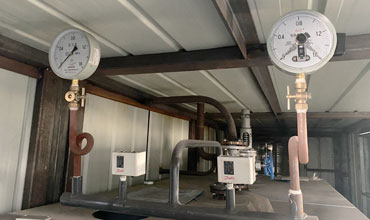 Security guaranteed & Automation
With a set of alarm,protection and security guaranteed, 100% safety. Control cabinet use siemens elements, trustable quality & control strictly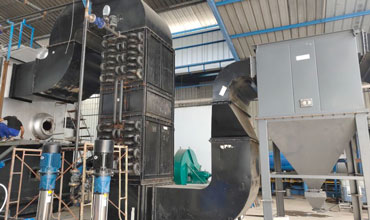 Economizer & Dust collector device
Reuse waste heat in exhaust gas, energy saving devide (economizer); Remove the dust and ash, protect envrionment and reduce pollution
Product Features
Higher efficiency & Energy-saving
Optimized design CAD furnace/coil pipe sturcture/new arch design, enhancing heat transfer efficiency. Equipped with energy saving device such as economizer to absorb heat of exhaust gas, economic & eco-friendly.
Automatic feeding coal/biomass boiler
Automatic chain belt grate, easier operation, avoid the problem of air leakage/fuel leakage/uneven ventilation. Double-sided air inlet chamber can flexibly adjust the air volume and distribute the air uniformly to ensure full combustion.
High Quality & Strong Power
Design steam-water separator, reduce steam humidity and ensure steam quality. Boiler design 5-10% overload capacity, satisfy customers' demand for factory using. Enough steam output per hour.
Safety & 25+Years Lifespan
We already manufacturing boiler for 60+Years, mature skilled technician team, advanced production processes, strict quality inspection control, CE & ISO certified quality, global service for boiler install & commissioning & training operator.
Contact Us
Please write your words to get in touch with our team,We will keep your information confidential.